The Ancient Egyptian
Heritage and Archaeology Fund
The Ancient Egyptian Heritage and Archaeology Fund is a private, non-profit organization with a mission is to support research and conservation on Egyptian history and culture. In particular it seeks to record and publish sites and monuments at risk from agricultural and urban expansion, looting and vandalism and climate change.
Mission
Deir el-Ballas
Deir el-Ballas is of great archaeological and historic importance, but the site is at extreme risk from both looting and from the uncontrolled expansion of the neighboring modern town.
With
Special Thanks
Thanks to a generous donation from William Suddaby we were able to have renowned archaeological artist Keli Alberts reproduce some of the mural paintings from Malqata Palace for the restoration of the site. In future seasons we hope to do more.
Blog
Reunited!
From left to right: Niv Allon, Christian Knoblauch, Peter Lacovara and Bettina Bader in a chilly Boston. The publication team that worked on the Hearst Expedition Material at in Berkeley this past April reconvened at the American Schools of Oriental Research (ASOR) annual meeting which was held from November 15th to 18th at the Westin Boston Waterfront Hotel. ASOR is celebrating its 117th year sponsors archaeological research and other [...]
Admin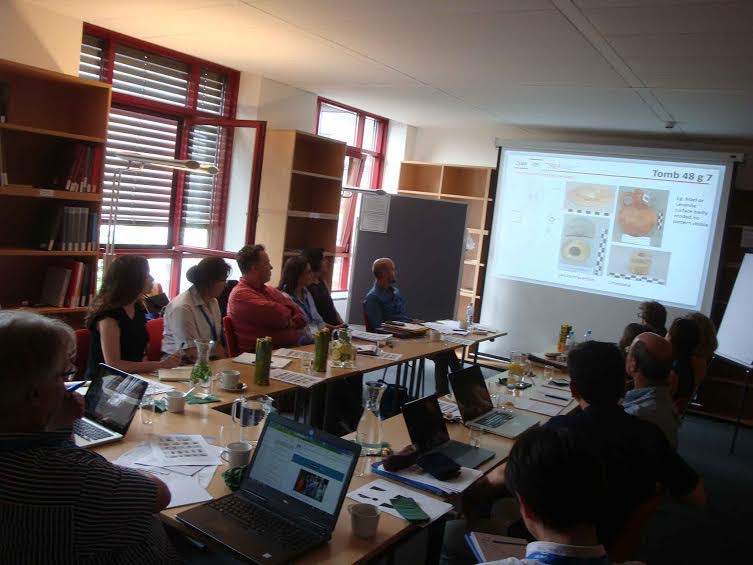 Debating Deir el-Ballas
The site of Deir el-Ballas is of great importance in our understanding of the history and archaeology of the Second Intermediate Period. This June Peter Lacovara participated in an International Workshop on "Second Intermediate Period Assemblages: The Building Blocks of Local Relative Sequences of Material Culture" hosted by the 'Beyond Politics' Project at the Institute for Oriental and European Archaeology of the Austrian Acade[...]
Admin