Deir el-Ballas 2023, Week 2: 1/6-1/12
Admin
This week we were joined by two Egyptology students from the American University In Cairo; Victoria Shakespeare and Ana Oliveira Asuncion have already done an amazing job. Ana has taken over the work in House F, clearing an extension north of the house in order to discover if there are any further architectural remains or evidence of home-industry activity. Victoria opened new ground in an area of structures to the north of the North Palace and North Settlement. So far, she has uncovered two buildings that were probably portions of structures originally found by George Reisner during his 1900 season at the site. One of these yielded our most interesting discovery of the season so far- a perfectly preserved arrow base!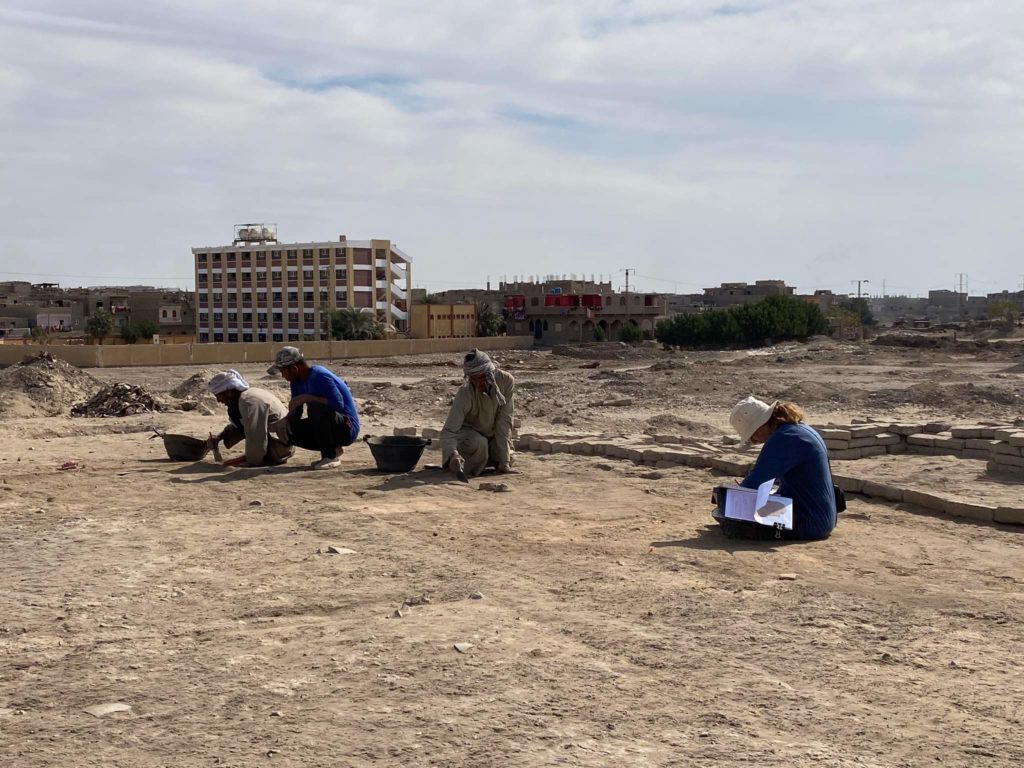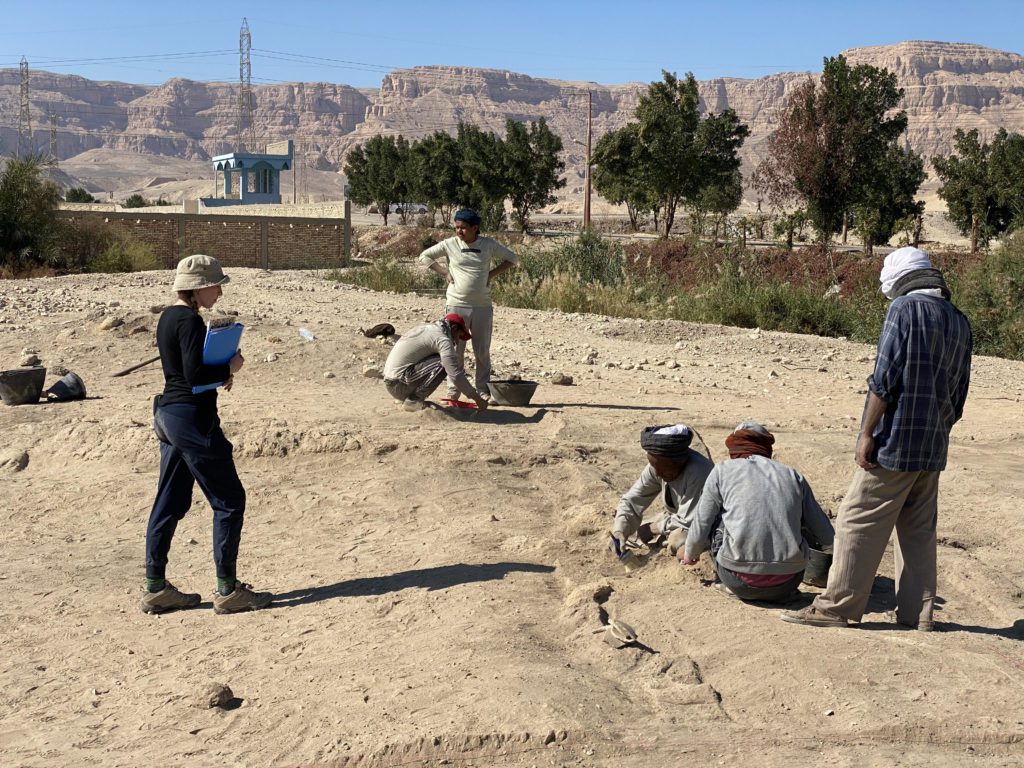 Nicholas Brown and Matei Tichindelean continued work tracing the periphery of House E, which revealed an ancient dog footprint in a mud plaster floor in the East and further remains of ashy deposits and mudbrick walls in the West.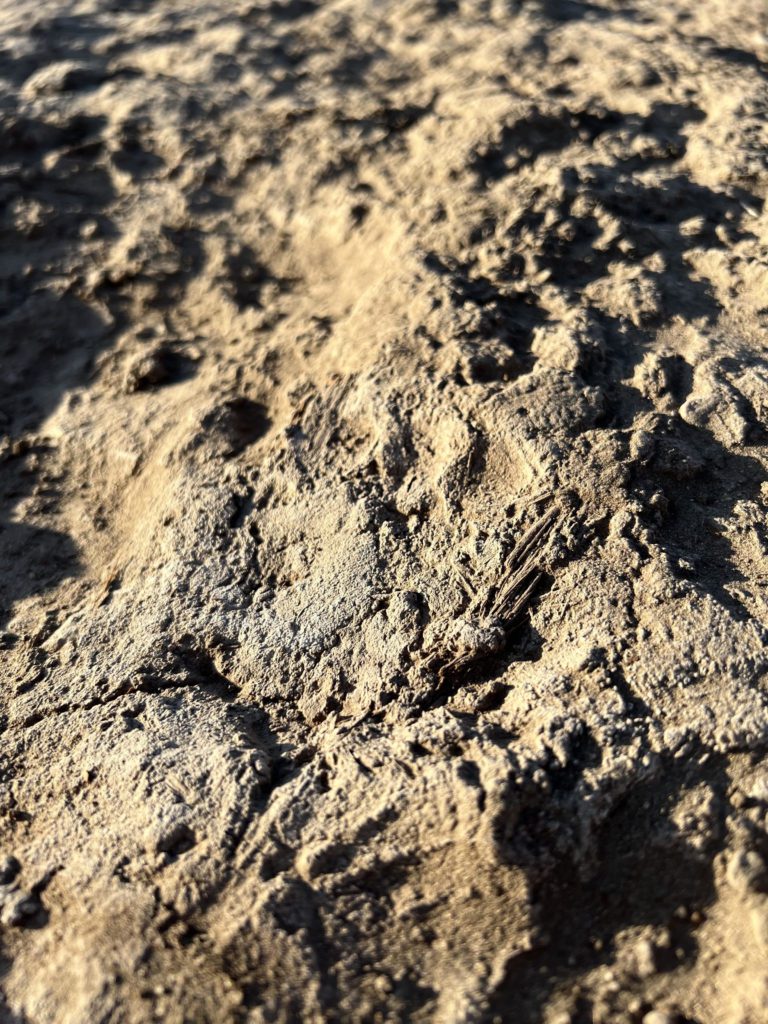 Gillian Pyke continued her work on the Late Antique period remains in the North Palace revealing a number of additions to the structure and some intact stratigraphic profiles.
At the workroom, Amr Shahat returned to us to continue the work Claire Malleson started on
the botanical remains from this and previous seasons' work.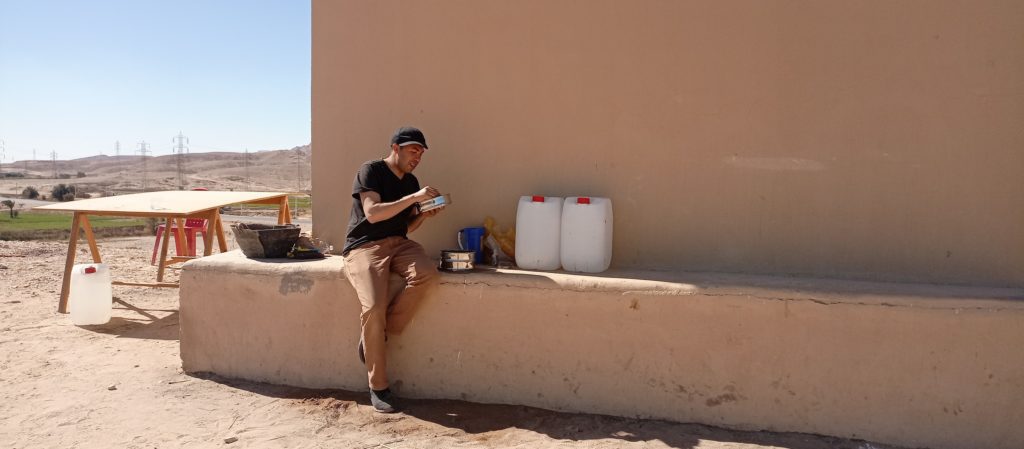 Bettina Bader was joined by Hassan Elzawy to analyze and document the ceramic material. Hassan also pitched in and helped finalize the budget for the American Research Center in Egypt's Antiquities Endowment Fund grant.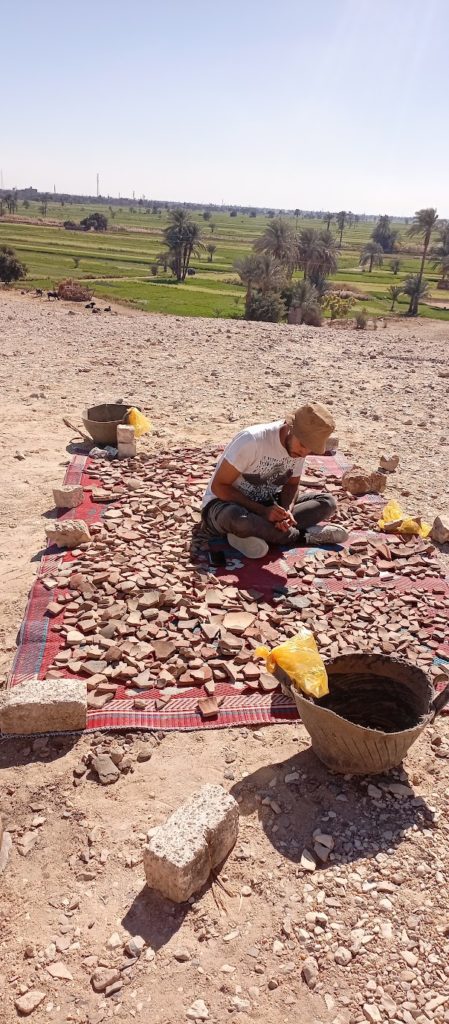 Peter Lacovara documented the artifact discoveries in the workroom accompanied by a family of dogs who were particularly interested in joining us for lunch.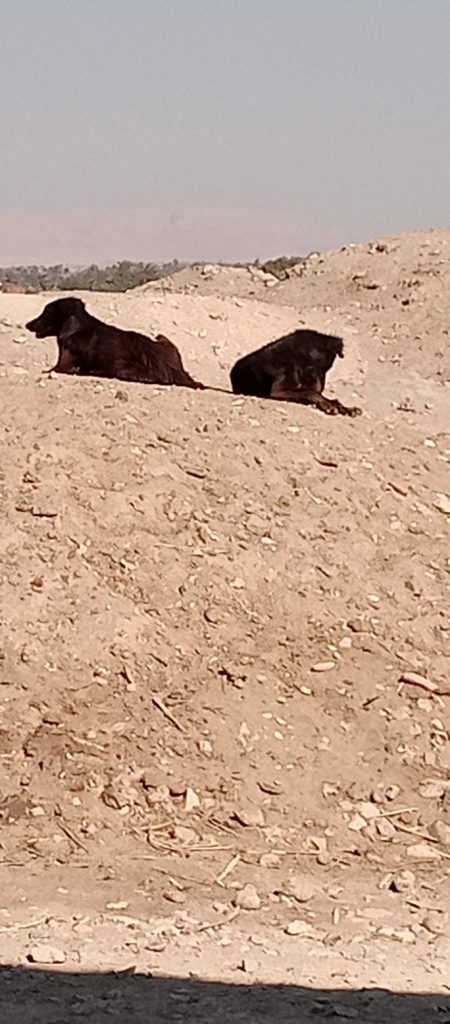 Piet Collet is continuing the survey of the northern part of the site, including the remains of the small enclosure to the west of the North Palace that was largely destroyed by an illegal land reclamation project that was undertaken during the time of the revolution.