Deir el-Ballas 2018-2019, Week One: 12/10-12/15
Admin
Piet Collet and I arrived in Luxor on December 10 on the night train from Cairo. Hassaan Mohamed Ali, our incomparable foreman met us at Luxor station and brought us to the Wilkinson House where we will be staying for December thanks to the generosity of Pearce Paul Creasman, Associate professor of dendrochronology and Egyptian archaeology, Curator of the Laboratory of Tree-Ring Research and Director of the University of Arizona Egyptian and Sudanese Expedition.
It is a lovely place in the village of Geziret-el-Beirat on the West Bank. We leave for the site every morning at 6:15 a.m. and work at the site, generally until 2:00 p.m. We return to the house for lunch and to continue work.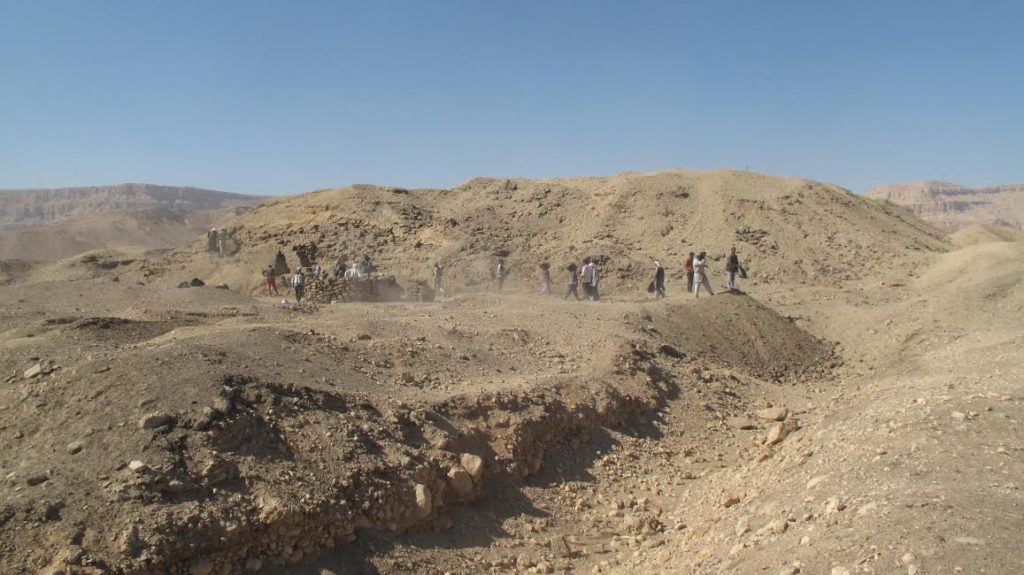 We have made great progress so far in cleaning off the fallen debris covering the facade of the "South Palace" in preparation for the stabilization and restoration efforts to be conducted by Tony Crosby in January.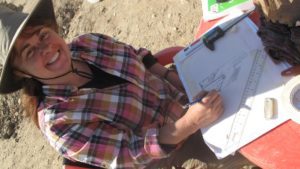 Piet Collet has continued his survey and mapping of the site which included going up to the roof of the local elementary school to the great delight of dozens of school children. Vicky Jensen of the University of California has been here much of the year working on her dissertation on the cemeteries at Deir el-Ballas and has been making excellent drawings of pottery sherds and the surprising amount of wood we have found in the cleaning which appears to have come from the columned portico that fronted the façade of the "South Palace."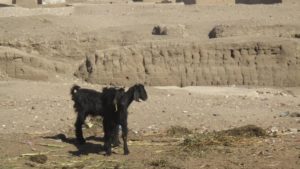 Hassaan was able to persuade the local government to take away piles of trash that had been thrown in the vicinity of the North Palace in preparation for building a protective wall around the monument.
Thanks to the help of. The Ministry of Antiquities in Cairo and the Inspectorate Office in Qena we are off to a great start. More soon!